Jump to recipe
Vegetable Soup Au Pistou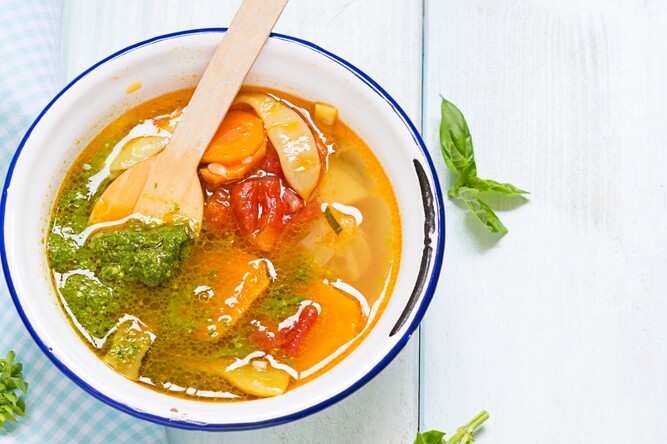 Ingredients
♡ 1 Onion – Chopped
♡ 2 Carrots – Sliced
♡ 2 Sticks Of Celery – Sliced
♡ 1 Swede – Sliced
♡ 2 Tomatoes – Cut In Wedges
♡ I Litre Vegetable Stock
♡ 200g Yellow Flat Beans (Or Green Beans) – cut into bite size pieces
♡ Homemade Pesto To Dollop
Instructions
♥ Heat 1 Tablespoon of extra virgin olive oil in a stock pot and gently stir fry onion, carrots, celery and swede until soft.
♥ Add tomatoes stir fry until soft, add stock and bring to boil reduce heat add beans and cook until beans soften but still a little firm.
♥ Serve hot with a dollop of fresh homemade pesto – YUM!
© 2023 Copyright: Square Box Fitness